Imbodentinden (1565), The Lyngen peninsula, Norway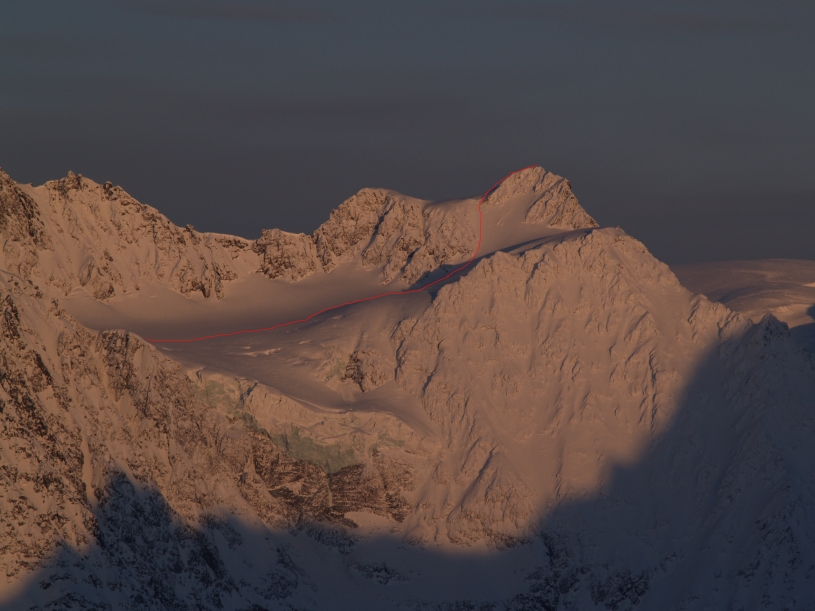 Imbodentinden as seen from Vardtinden.


First ascent of Imbodentinden:
Elizabeth Main, Emil Imboden and Josef Imboden
, 16. July 1899.


A brief route description:
Imbodentinden is one of the Lakselvtindene peaks and is situated to the East of Store Lakselvtinden and
Tomastinden. Start from Lakselvbukt and climb the gully which leads to Tomasskaret and "Den Himmelske Freds Plass"
(The Gate of Heavenly Peace). Cross the glacier eastwards and then head up the South face of Imbodentinden to the NW ridge and
then summit. Easy.


Climbed with members of Tromsø Klatreklubb 11. March 1979.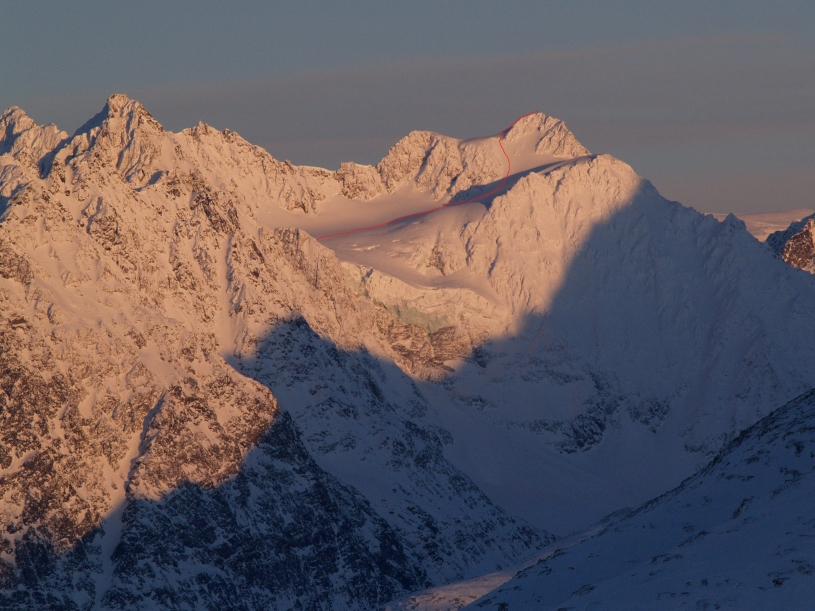 Imbodentinden as seen from Lakselvdalen.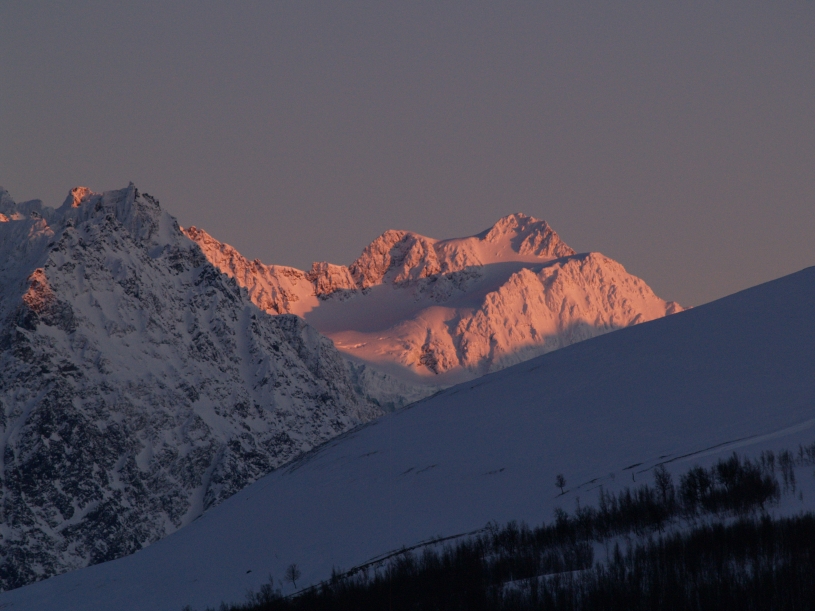 Early January sunshine on Imbodentinden.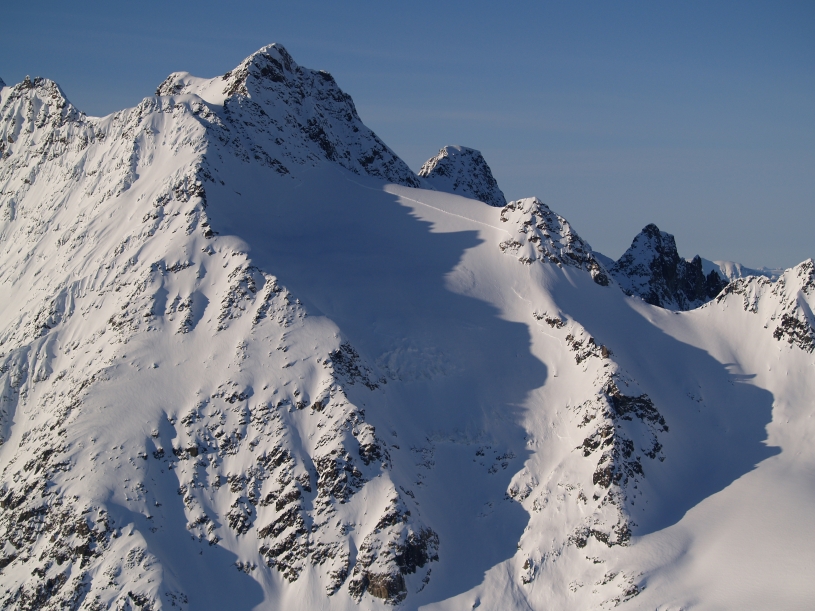 A huge slab avalance on the East face of Imbodentinden.

"Slab avalanches account for around 90% of avalanche-related fatalities, and occur when there is a strong, cohesive layer of snow known as a
slab. These are usually formed when falling snow is deposited by the wind on a lee slope, or when loose ground snow is transported elsewhere.
When there is a failure in a weak layer, a fracture very rapidly propagates so that a large area, that can be hundreds of meters in extent and
several meters thick, starts moving almost instantaneously." (Wikipedia).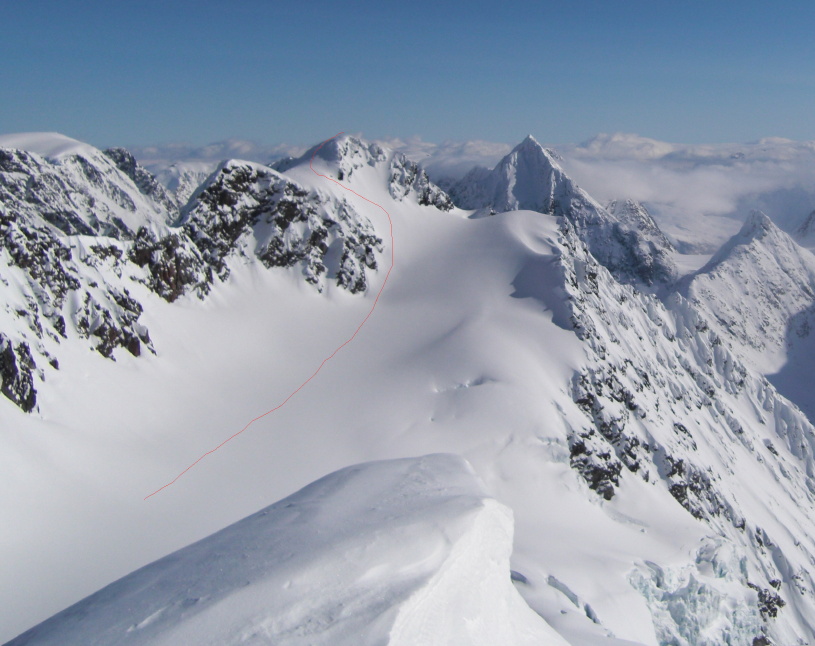 Imbodentinden from Tomastinden.
This photo: Kent-Hugo Noorheim.




© Geir Jenssen 2009