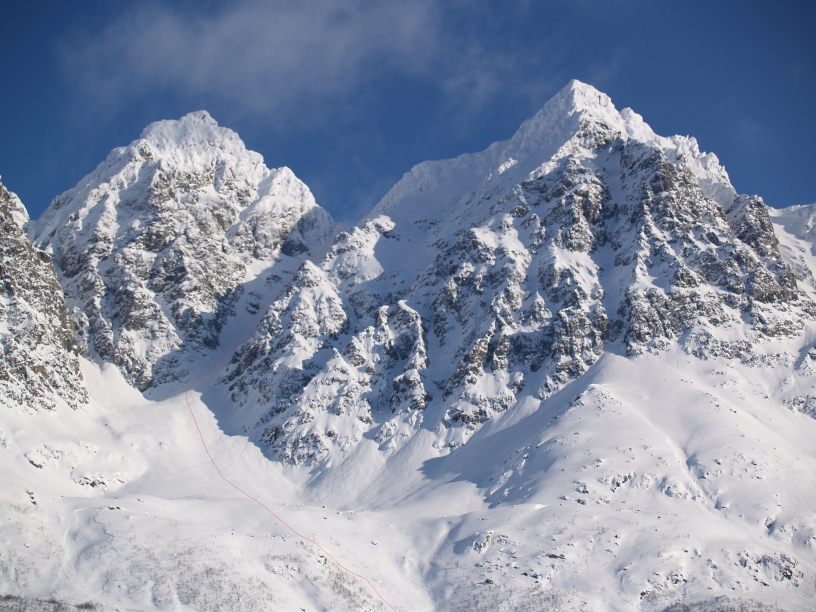 Store Lakselvtinden (left) and Tomastinden (right) as seen from Lakselvbukt.
First ascent of Tomastinden:
Elizabeth Main, Emil Imboden and Josef Imboden
, 15. July 1899.

Climbed with members of Tromsø Klatreklubb 11. March 1979.

The normal route follows the large gully up to Tomasskaret (see red line).
See picture below how to reach the summit from Tomasskaret.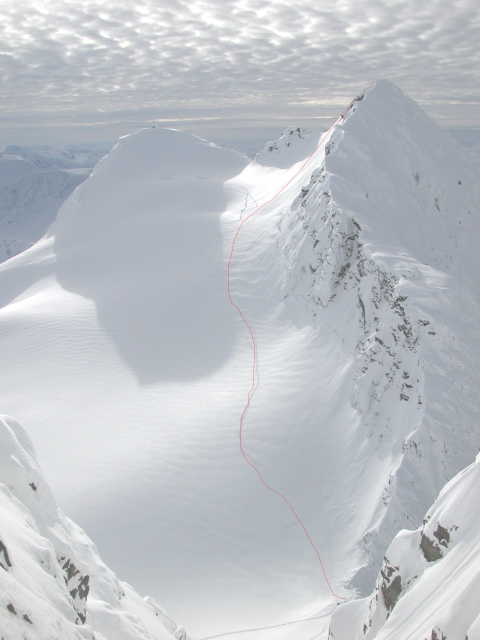 Tomastinden as seen from Store Lakselvtinden.
This picture: Nigel Yoccoz




© Geir Jenssen 2006