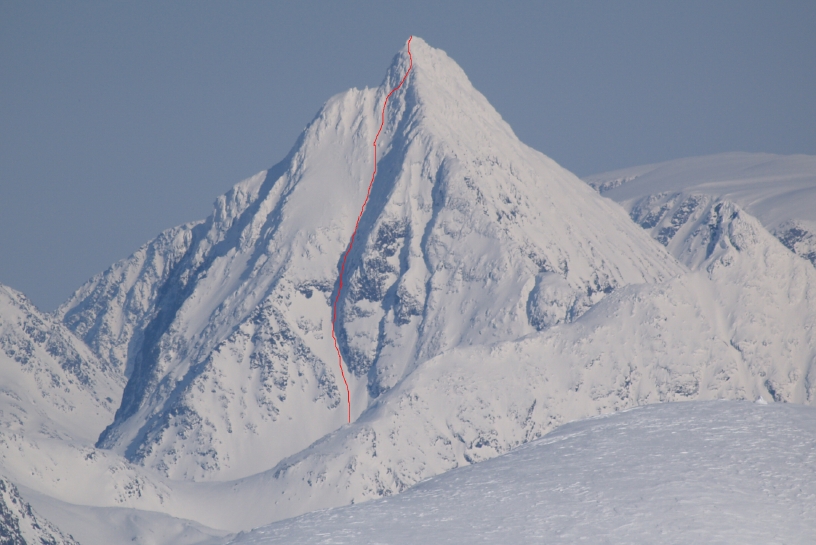 A telephoto of Nállangáisi´s West Face.
First ascent of Nállangáisi:
Elizabeth Main, Emil Imboden and Josef Imboden, summer 1899.
The West Face route was first climbed by Bjørn Arntzen and Geir Jenssen, 28. March 1983.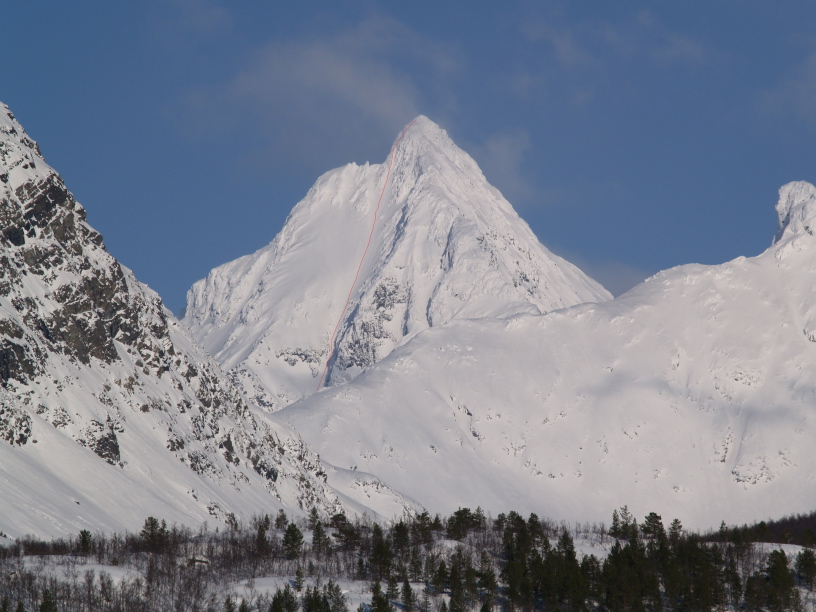 A telephoto of the upper part of Nállangáisi West Face.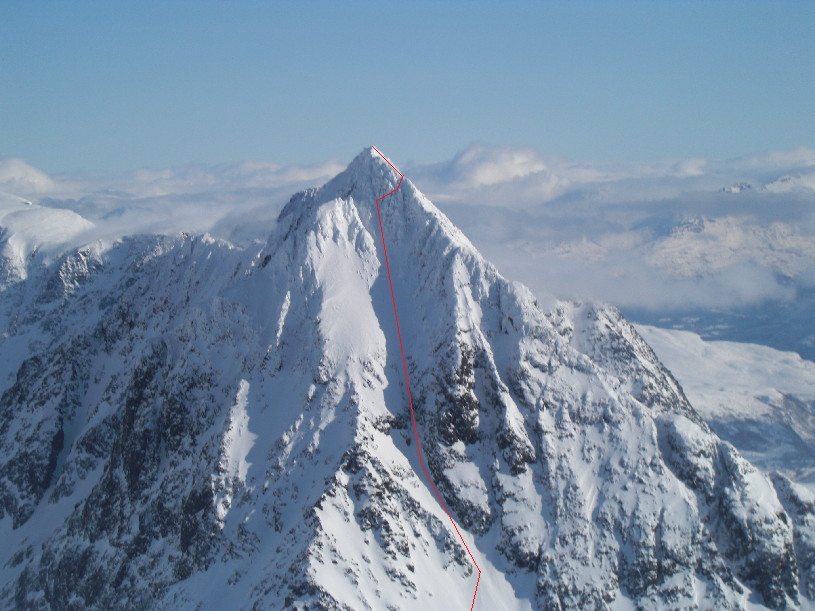 Nállangáisi West Face from Imbodentinden. This photo: Kent-Hugo Norheim.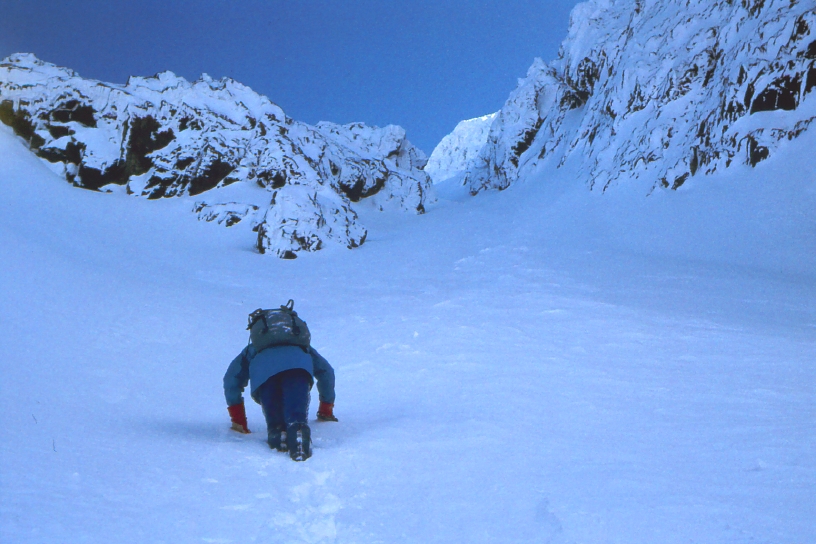 Climbing in deep snow on the lower part of the West face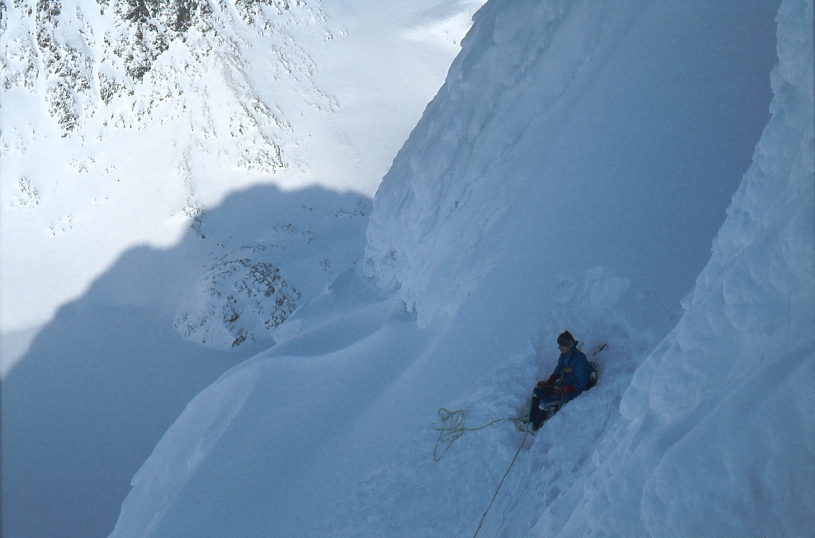 High on the West Face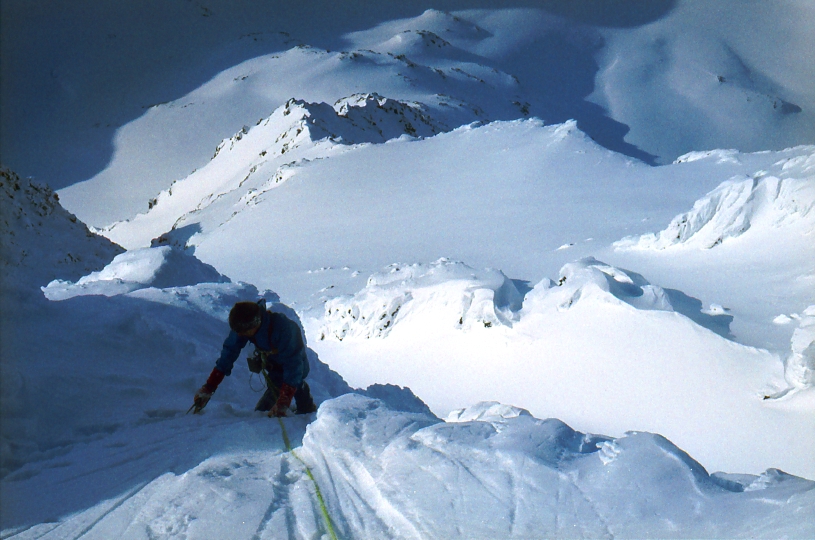 Looking down the West Face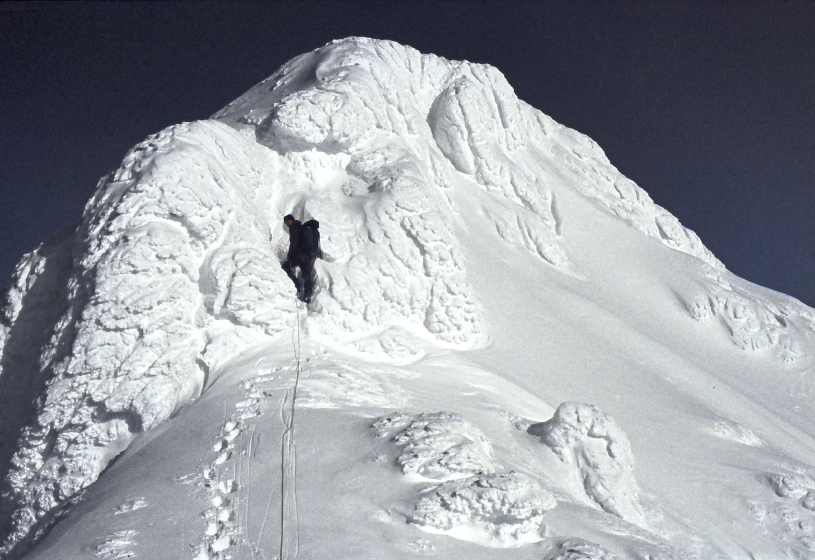 Bjørn Arntzen just below the summit.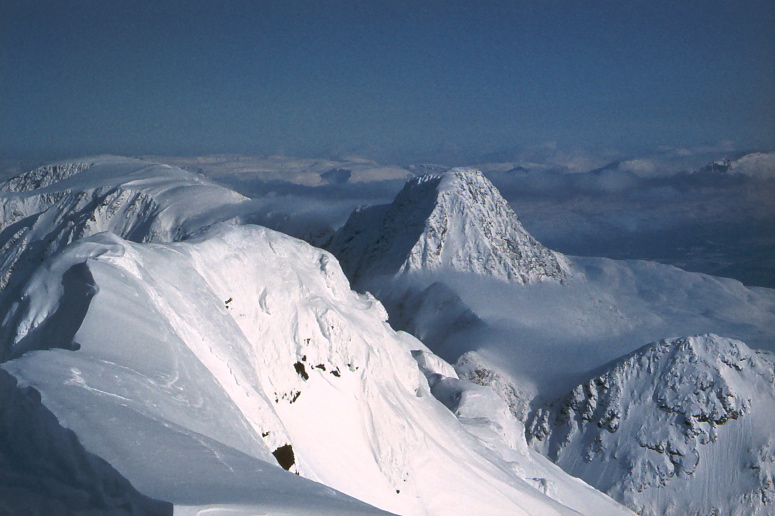 A view from the summit towards Gaskacohkka (1507)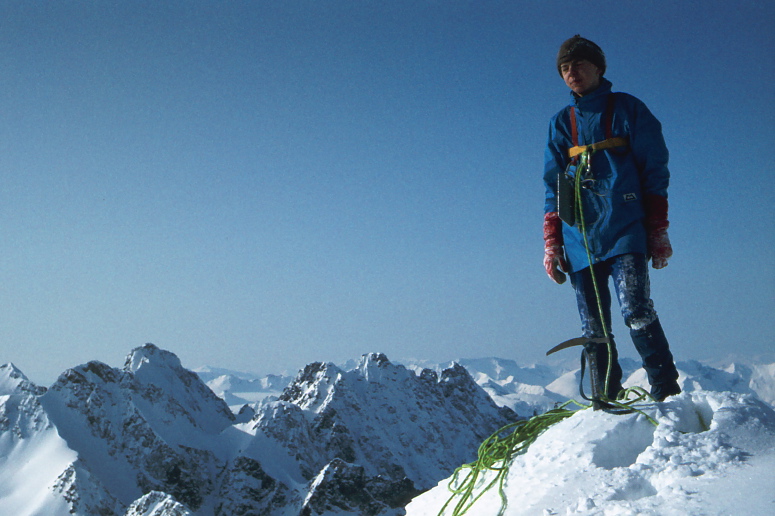 On the summit. Lakselvtindene in the background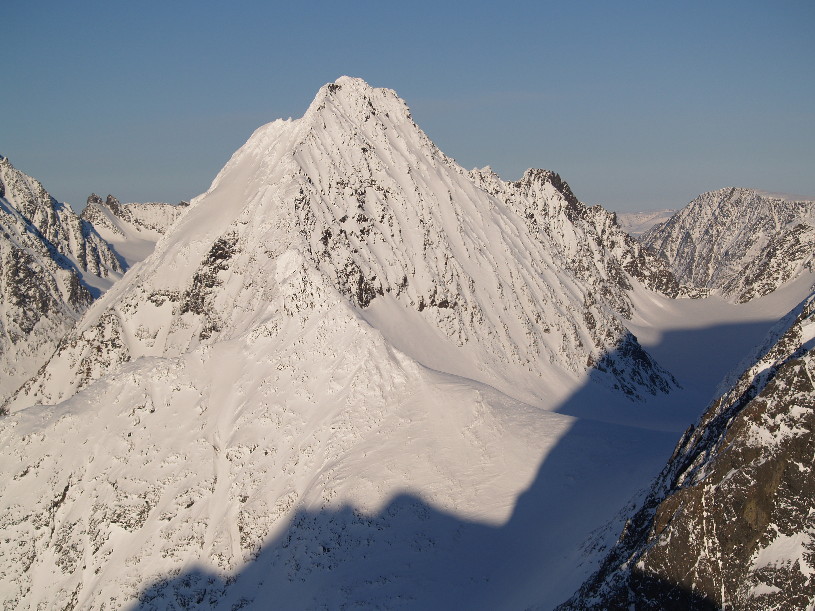 The South face of Nállangáisi as seen from Ellendalstinden.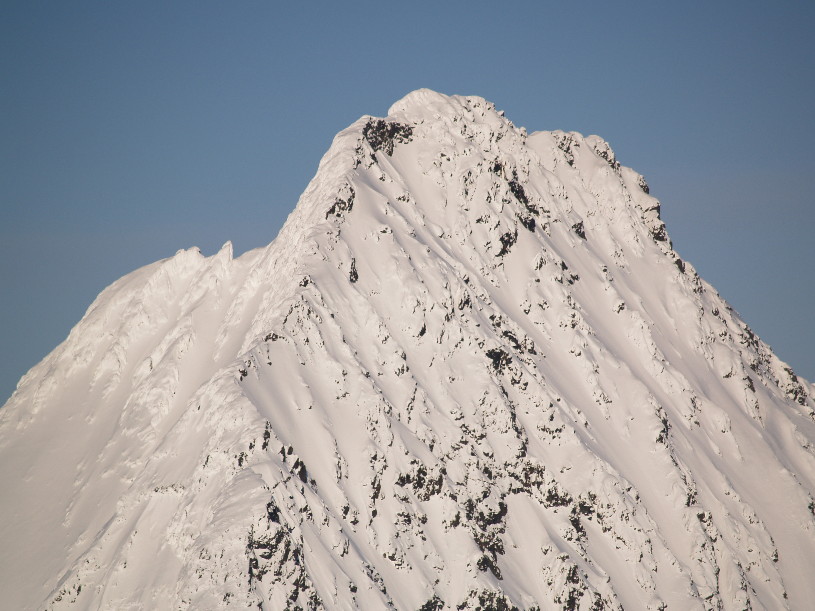 The upper part of the South face.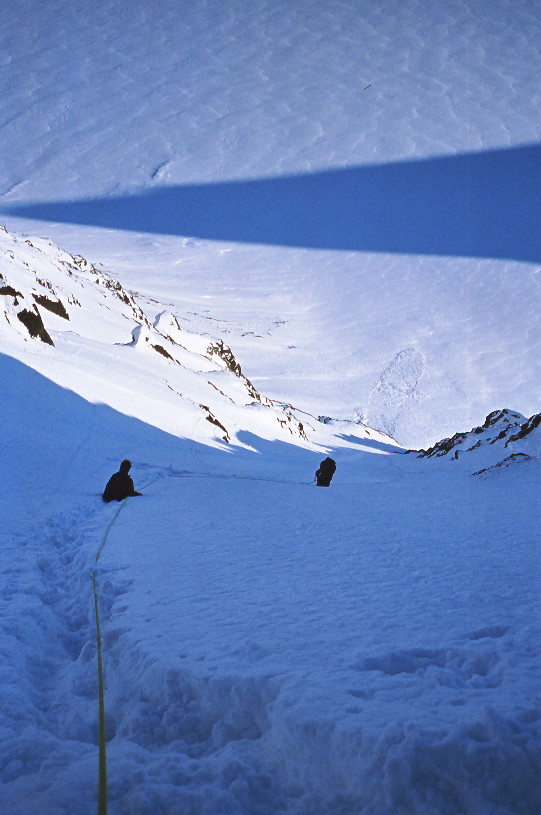 From a failed attempt on the South face. We had to turn back because we did not bring crampons.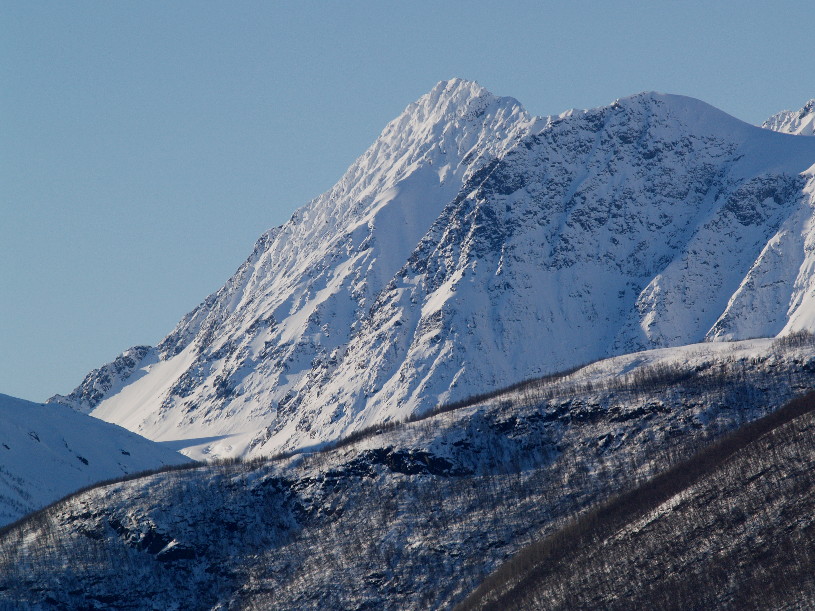 The South face from Storfjorden.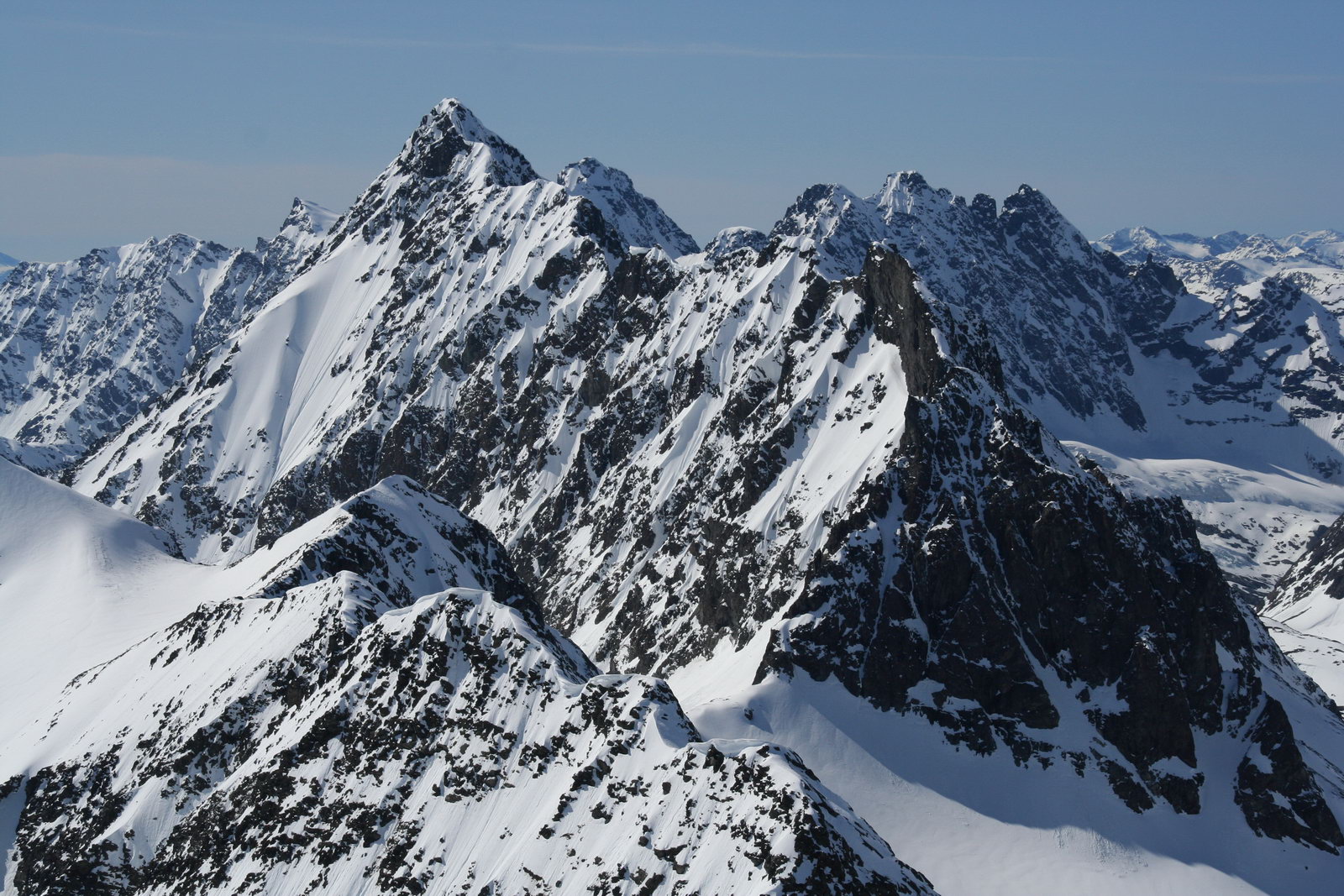 The East ridge of Nállangáisi as seen from Gaskačohkka. This photo: Stein Tronstad.





The North face of Nállangáisi as seen from Bálggesvárri.





© Geir Jenssen 2010