Stortinden (824), Ringvassøya, Norway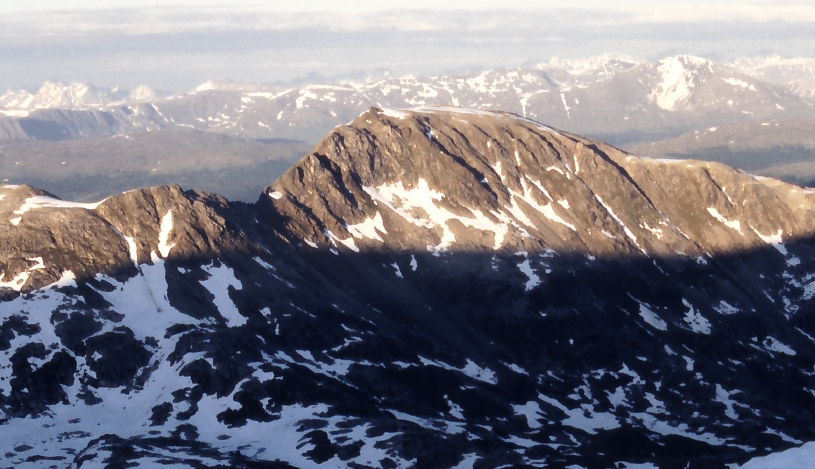 Stortinden as seen from Breidtinden.

A brief route description of the North ridge route (left hand skyline): Start from Storneset and follow Stordalen for approx. 5 km up to Femtevatnet (408).
Scramble up the West side of Skulgamtinden and follow the North ridge to summit of Stortinden. We climbed unroped, but I would reccommend a rope as the
ridge becomes very airy. Grade I-II.
Descend the south side of the mountain back to Storneset. An easy walk.

Climbed by Bjørn Arntzen and Geir Jenssen, 27. July 1998.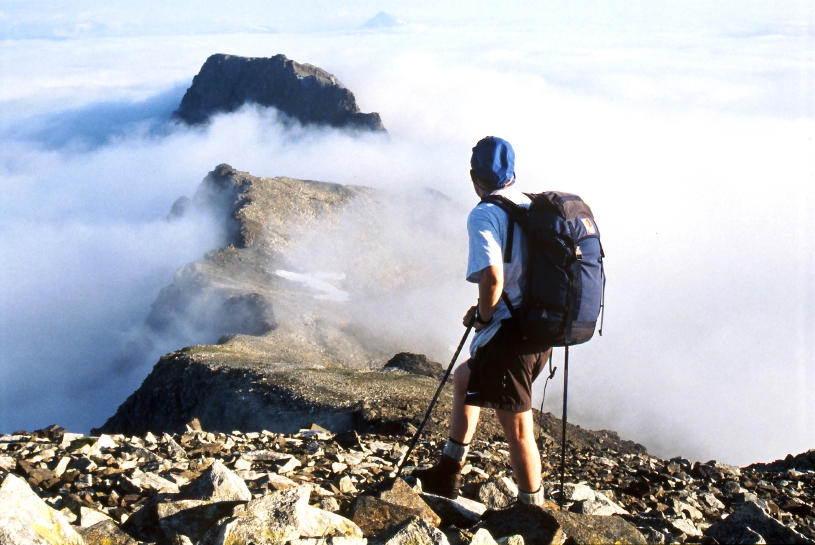 Stortinden as seen from Skulgamtinden.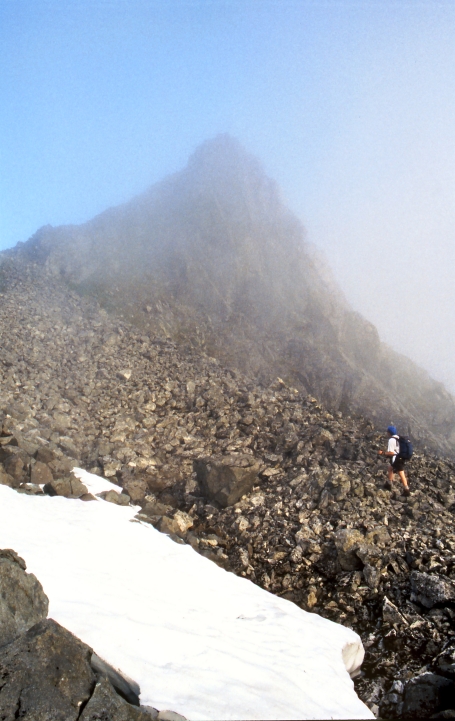 Approaching the North ridge
© Geir Jenssen 2009