Store Blåmann (1044), Kvaløya, Norway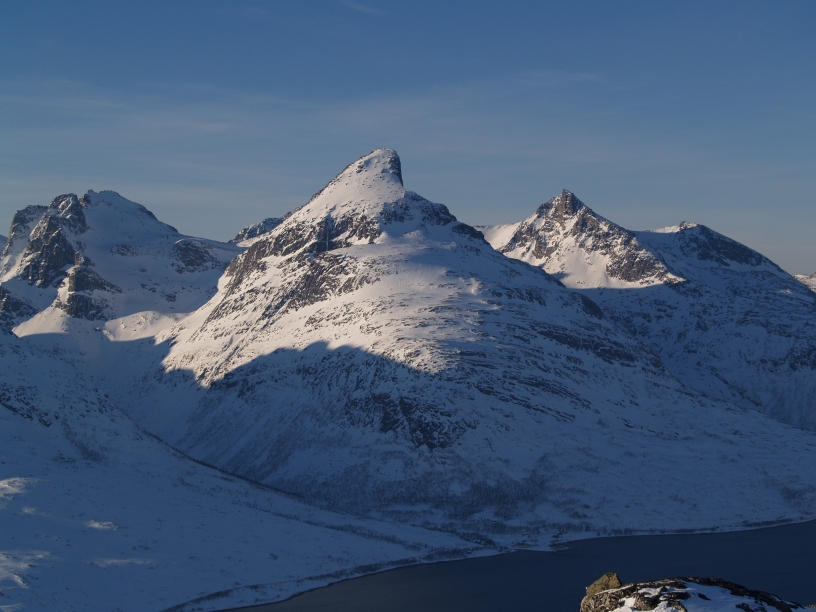 Store Blåmann as seen from Ruksesvárri.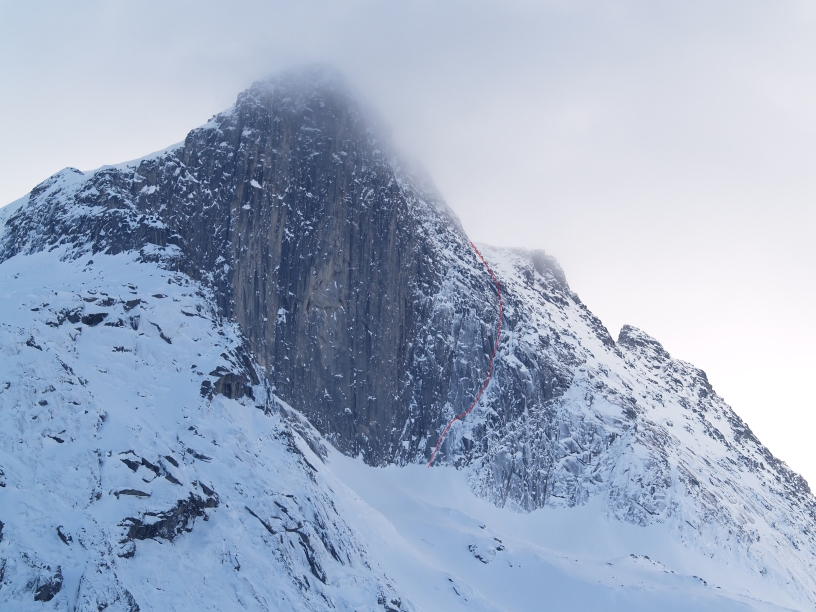 The North face of Store Blåmann.
Zenyatta Mondatta

(marked in red) was climbed by Bjørn Arntzen, Geir Jenssen and Are Navas, 20. juli 1980.
200 m, grade III - V.
more info on the North face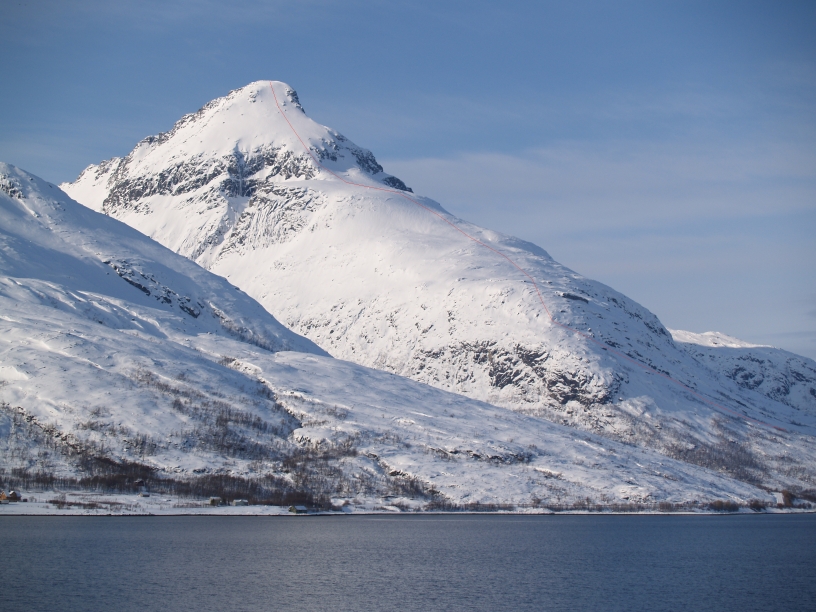 Store Blåmann as seen from Kaldfjorden. The normal East ridge route is marked.


A brief route description of the East ridge route: Start from Slettneset just north of Blåmannsvik in Kaldfjorden and follow the East ridge all the way to the summit. Easy scrambling near the summit.
The route is marked on the

Kvaløya

map.


Ascended together with Bjørn Arntzen 13. November 1977.


more info
© Geir Jenssen 2006