Storbukttinden / Nuovasgaissa (1062), Nordreisa, Norway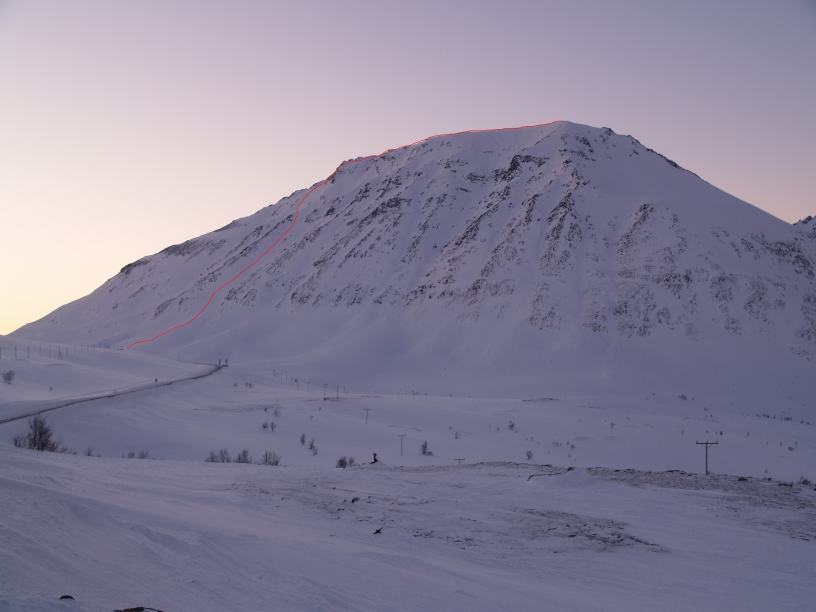 The South East face of Storbukttinden as seen from Kvænangsfjellet.

Storbukttinden is situated on Kvænangsfjellet on the border between Nordreisa and Kvænangen municipalities.

A brief route description of the South East face route: Climb on easy snow slopes (35-45˚) until you rech the upper part of the South West ridge at approx. 850 m.
Easy climbing (grade I-III) on the East side of the ridge to the summit plateau.
Return directly down the South East face from the summit.


Climbed by Bjørn Arntzen, Geir Jenssen and Per Martinsen, 12. April 1982.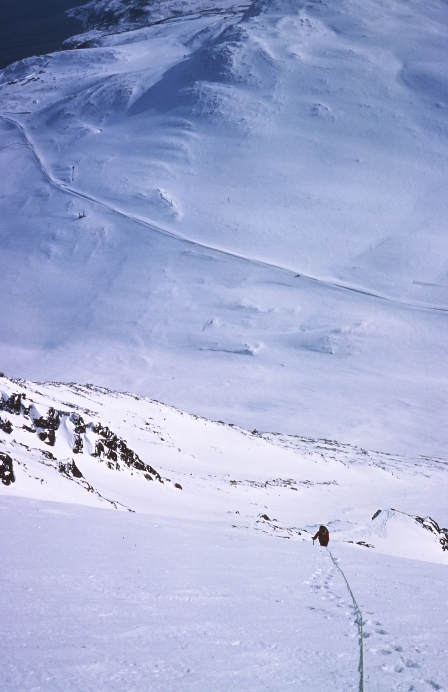 A view down the South East face towards Kvænangsfjellet.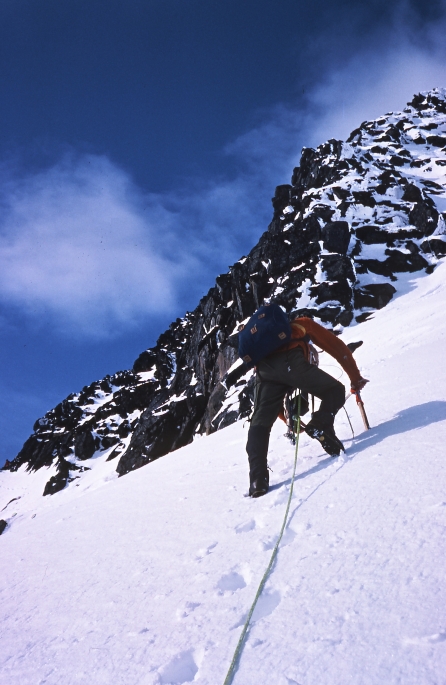 Per Martinsen under the South West ridge.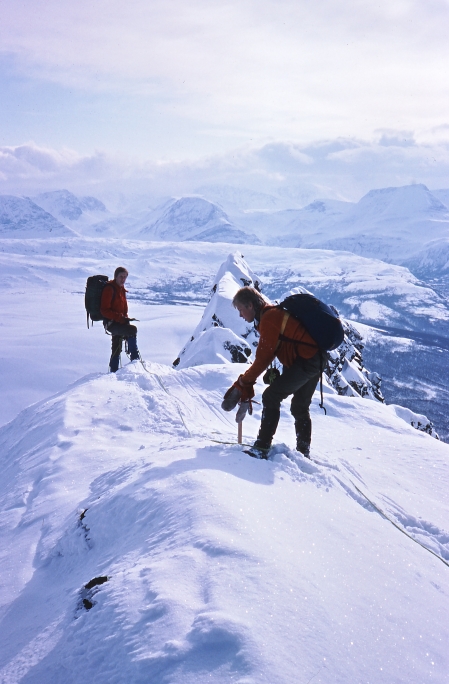 Bjørn Arntzen and Per Martinsen on the summit ridge.

© Geir Jenssen 2006