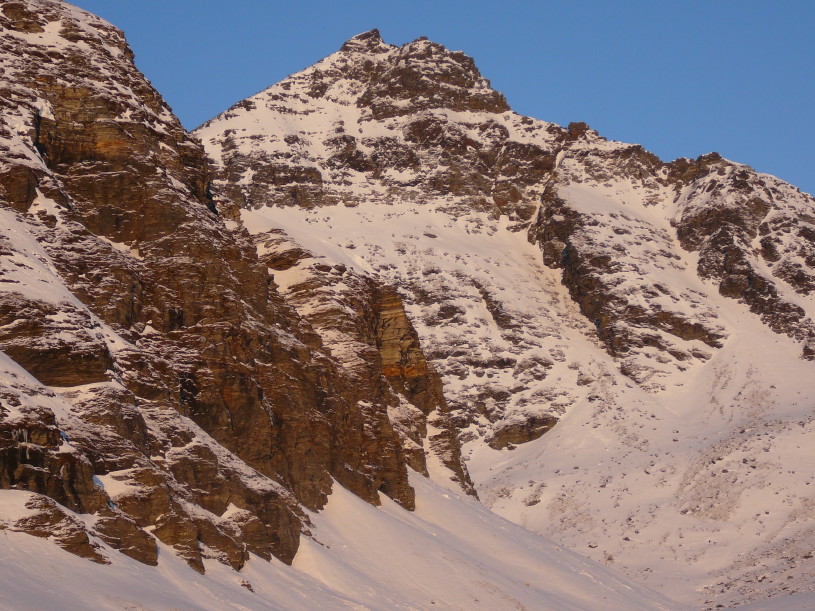 The Snowman.

The original Sami name

Muohtačorru

means "The Snowy Hill".
Snømannen/The Snowman is just another example of a wrong translation
from Sami to Norwegian. It doesn´t even look like a snowman.


A brief route description of the normal route: You can start from Storsletta, 5 km West of Kantornes in Balsfjord. Follow Mølnelva up
to the plateau between Svartnestinden and Lavangstinden. Proceed to the little lake Loppovatnet (601), which lies right under the South
face of Snømannen. Continue along the North shore of the lake and climb up to the pass between Svartnestinden and Snømannen.
A short section of 40-45°. Follow the West face all the way to the summit. There is a short section of easy scrambling near the summit.


Bjørn Arntzen and Geir Jenssen, 12. November 2009.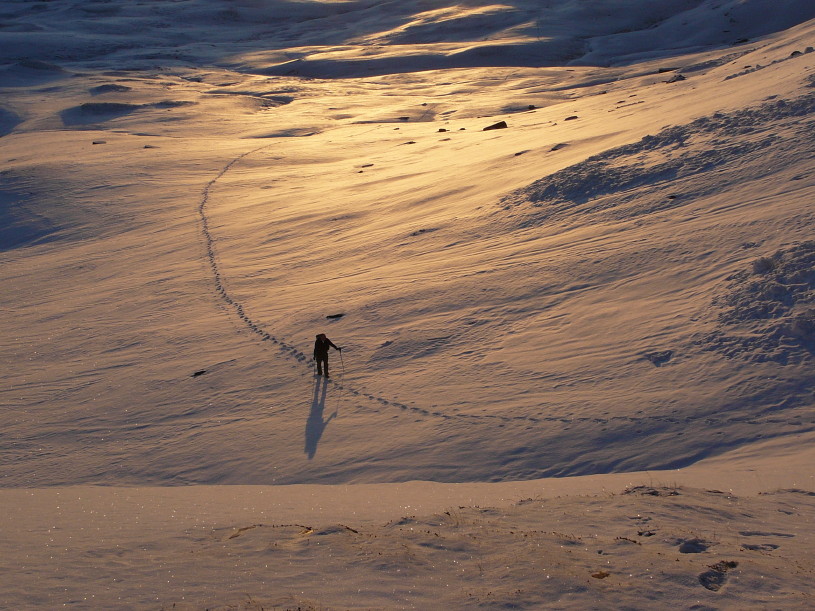 From the approach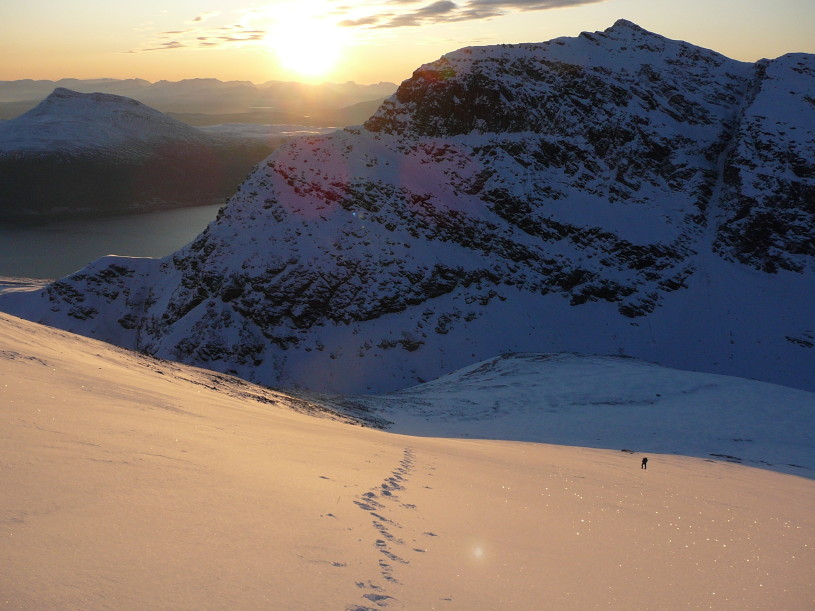 The West face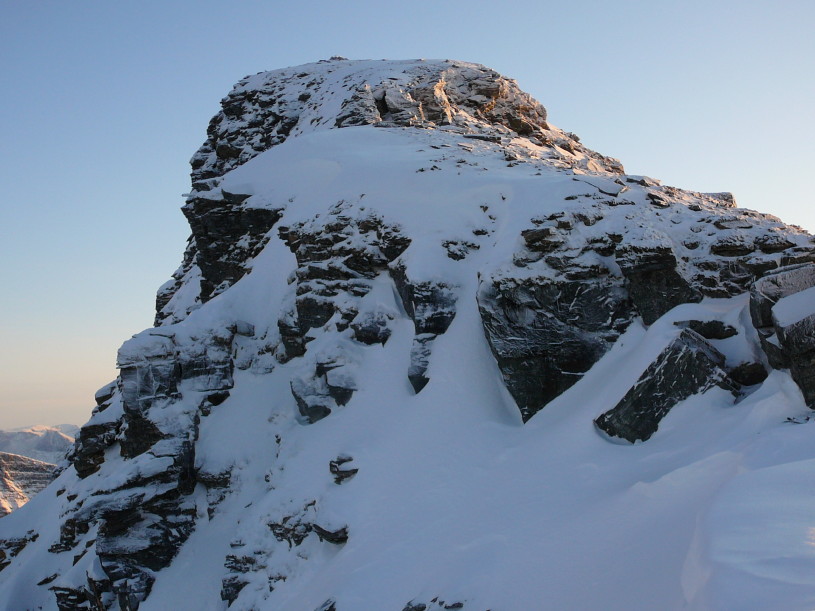 The summit ridge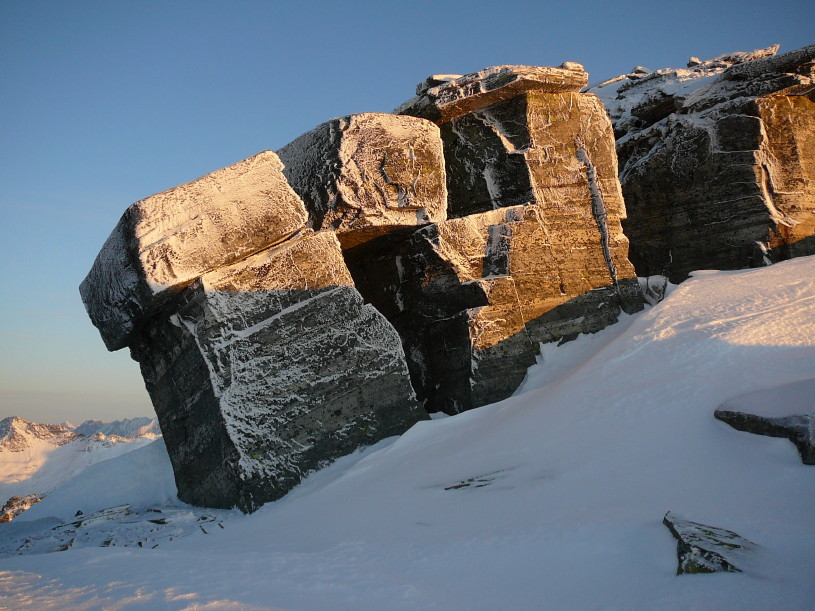 Strange rock formations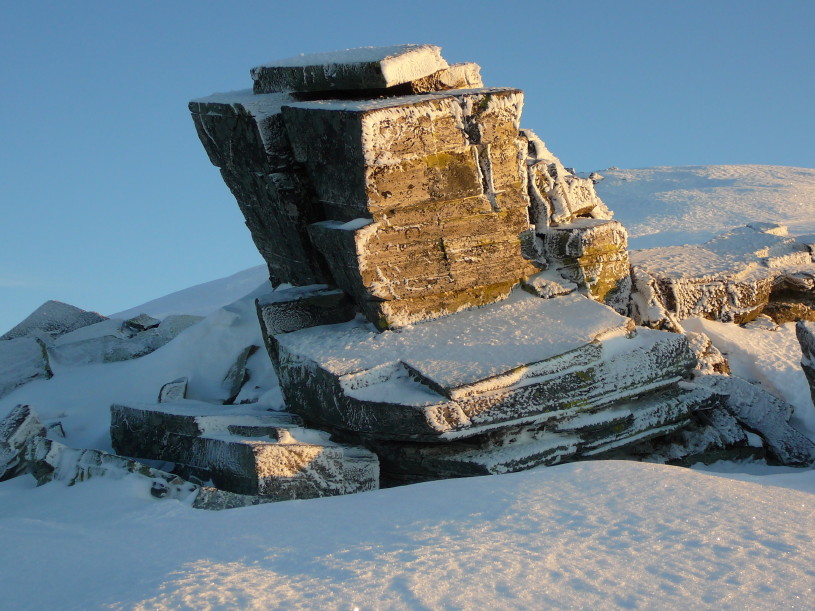 Strange rock formations II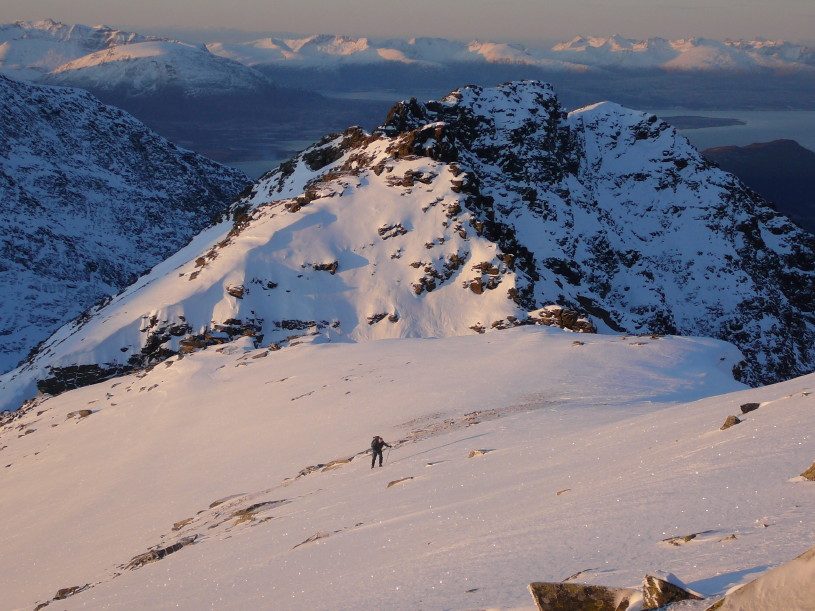 Looking North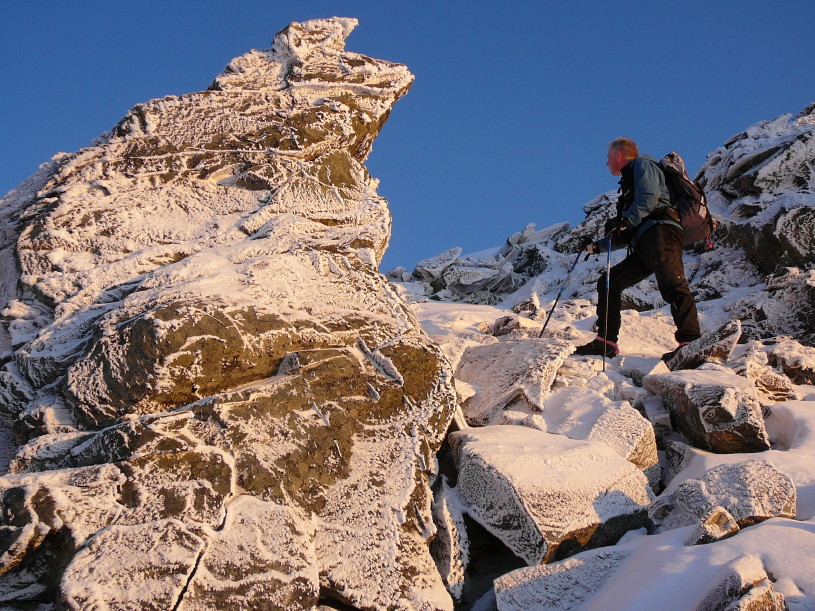 The summit section





Andersdaltinden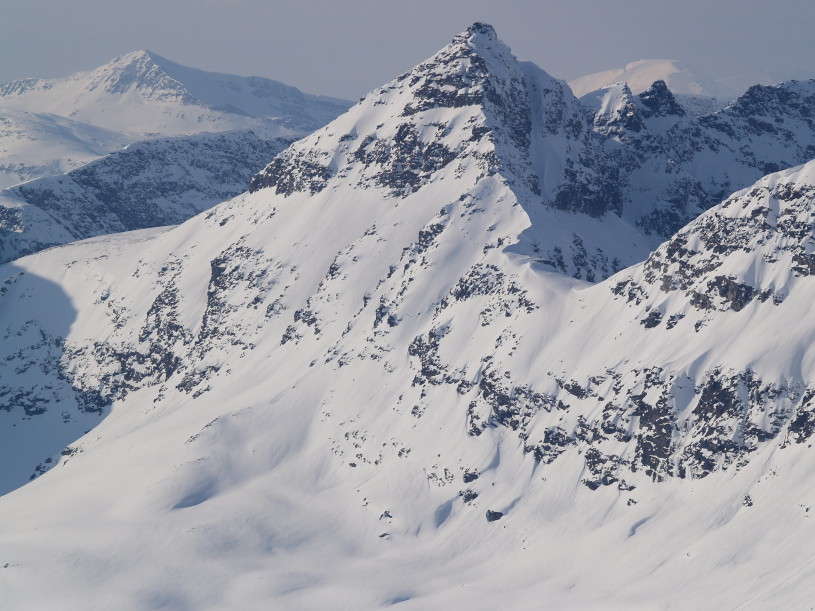 Snømannen from Blåtinden.

© Geir Jenssen 2009