Slettinden (1115), Balsfjord, Norway

The North East face of Slettinden as seen from Sandvika just outside Tromsø.
Slettinden is located on the Malangen peninsula on the West side of Balsfjorden.
We skied nearly all the way to the summit, but had to climb the last few meters on foot due to a huge cornice (an overhang of ice and snow) on the North ridge.
Ascended by Bjørn Arntzen, Geir Jenssen, Øystein Nesheim, Torgeir Kjus and Jonny, 3. March 2000.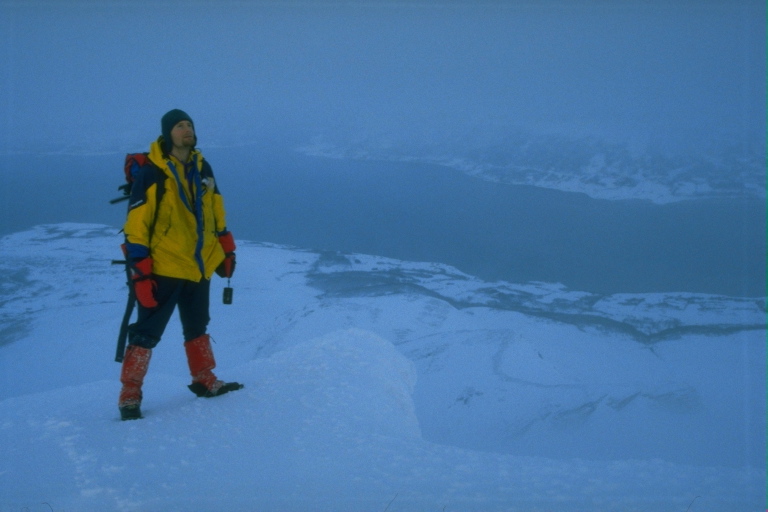 Torgeir Kjus on the summit with Balsfjorden below.
© Geir Jenssen 2006