Middagstinden (1105), Tromsø, Norway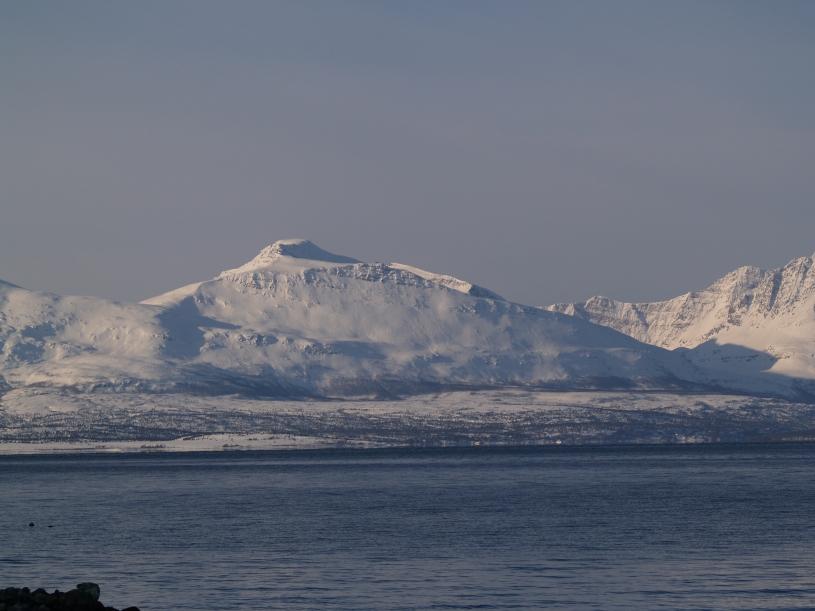 Middagstinden as seen from Tromsø.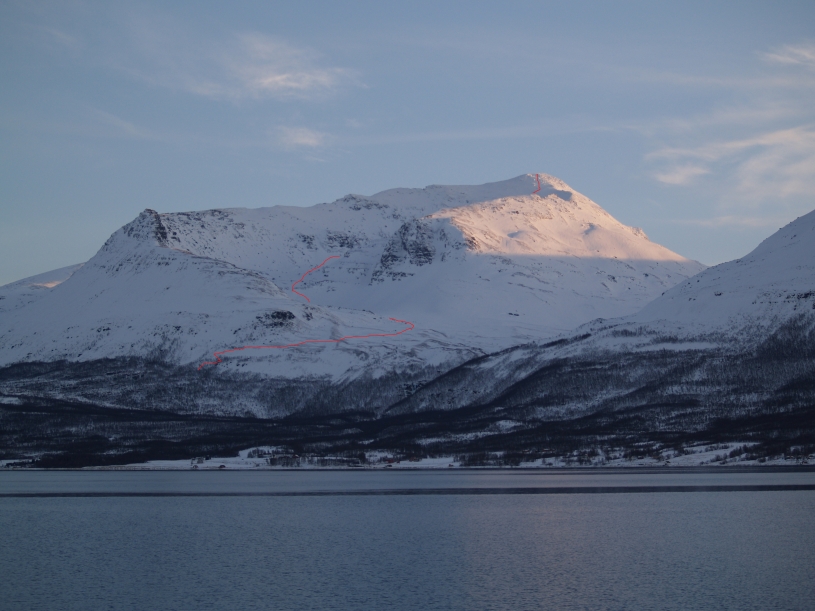 Middagstinden as seen from Straumsfjorden.

A brief route description of the North side route: Start from Bentsjorda and follow a dirt road towards Bakaromnen, a hanging valley to the North of the summit.
Follow this valley all the way to the summit. One steep section around 5-600 m. The last bit to the summit was climbed on foot.



Geir Jenssen and Øystein Nesheim, 25. February 2001.
© Geir Jenssen 2007