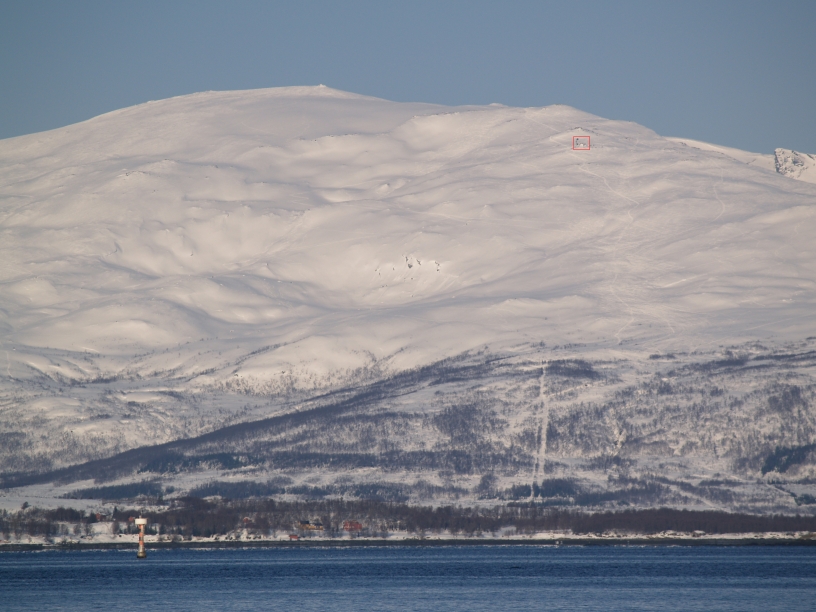 The East side of Lille Blåmannen as seen from Berg, south of Tromsø.

This is a classic, easy ski ascent. The tracks are visible on the right hand side of the picture.


A brief route description: Start from Håkøybotn and walk up to the telecommunication cottage (670) situated on the East ridge (marked with a red square). From here continue along the ridge to the summit. The summit of Stålhovet can be easily reached from Lille Blåmannen. It is less than a kilometer away.

The route is marked on the

Kvaløya

map.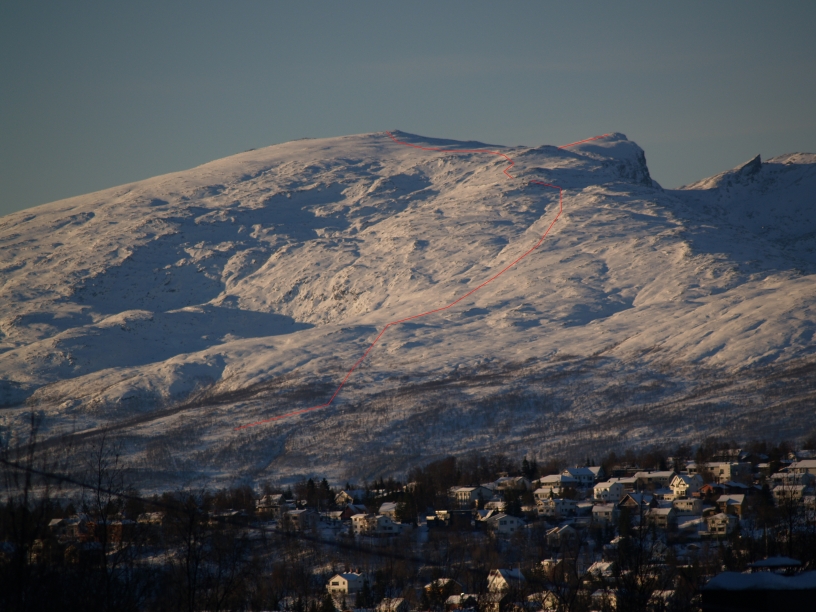 A telephoto of Lille Blåmannen (left) and Stålhovet (right) taken from Tromsdalen.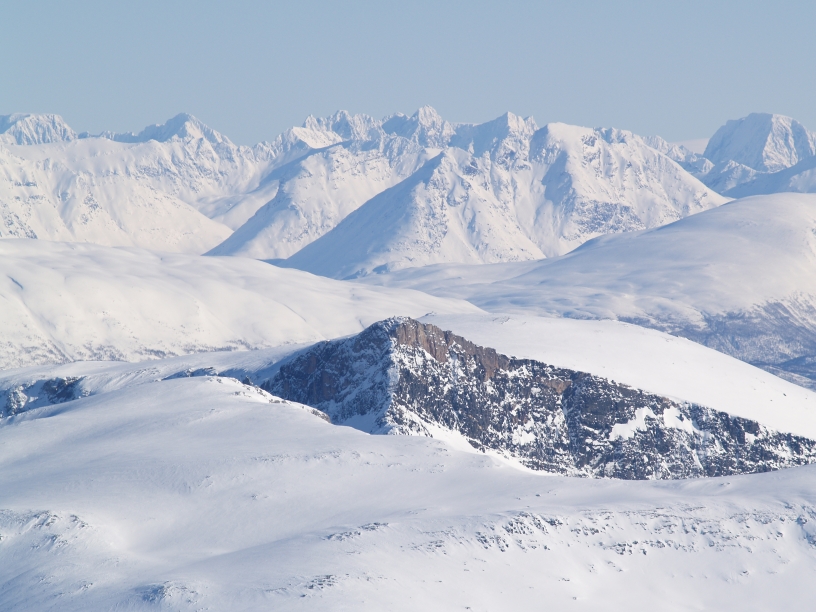 A telephoto of Stålhovet (center) as seen from Skitntinden.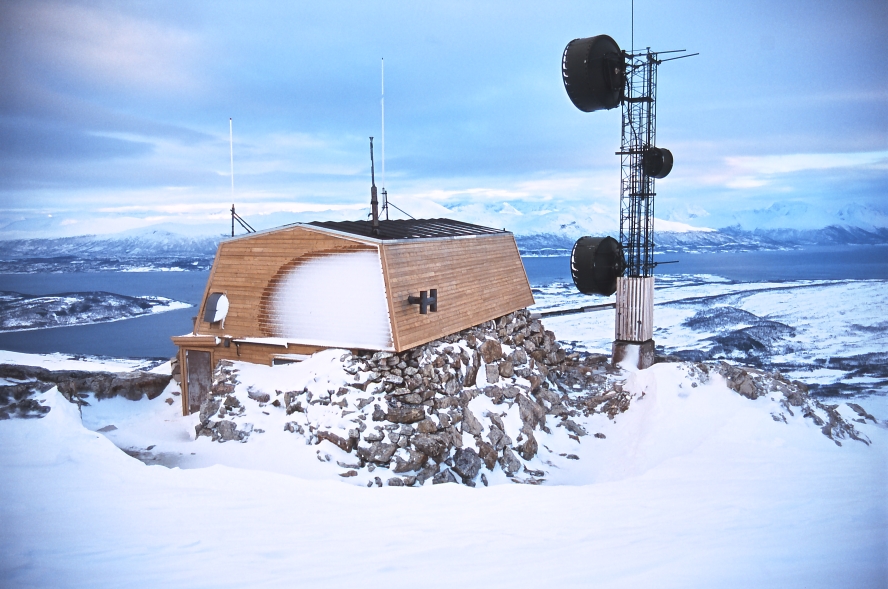 Telenor´s telecommunications cottage on Lille Blåmannen.



© Geir Jenssen 2006