Jyppyrä (874), Nordreisa, Norway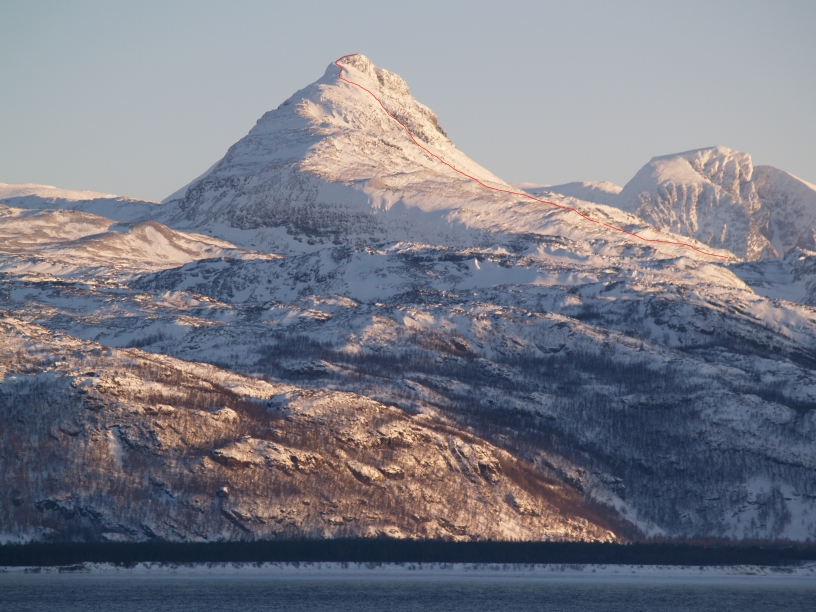 Jyppyrä
as seen from
Reisafjorden.
Jyppyrä is situated only a few kilometers to the east of Storslett, the administrative centre of Nordreisa municipality.
A short route description: Follow road 875 for approx. 1.5 km eastwards from Storslett. Climb the hill towards Point 470.
Follow the ridge towards the summit. An easy route with two steeper sections: a snow field/gully (100 m) on the West face
and a moderately corniced section near the summit.
Solo ascent by Geir Jenssen, 21. March 1982

From the diary: "Startet fra hybelhusene kl. 11. Syklet et par kilometer oppover Reisadalen før jeg tok på meg skiene.
Rotet litt rundt i tett skog før jeg kom inn på et snøskuterspor. Dette fulgte jeg til ca. 200 m.o.h.
Like etter var jeg oppe på snaufjellet. Det blåste mye i skaret mellom pkt. 470 og selve toppen.
Det var to litt krevende partier på ruta, en 100 m lang snøbakke og en bratt skavel på eggen rett nord-vest for toppen.
Fulgte samme rute ned."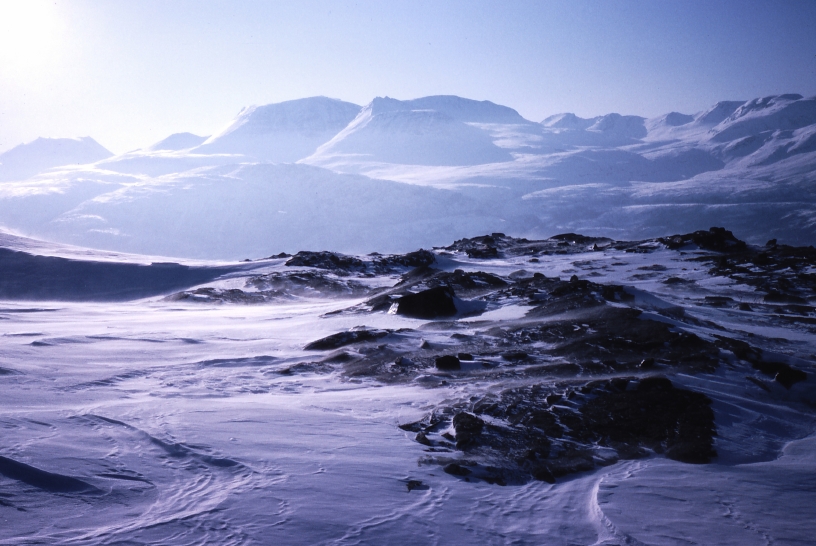 Bæssetindene as seen from Point 470.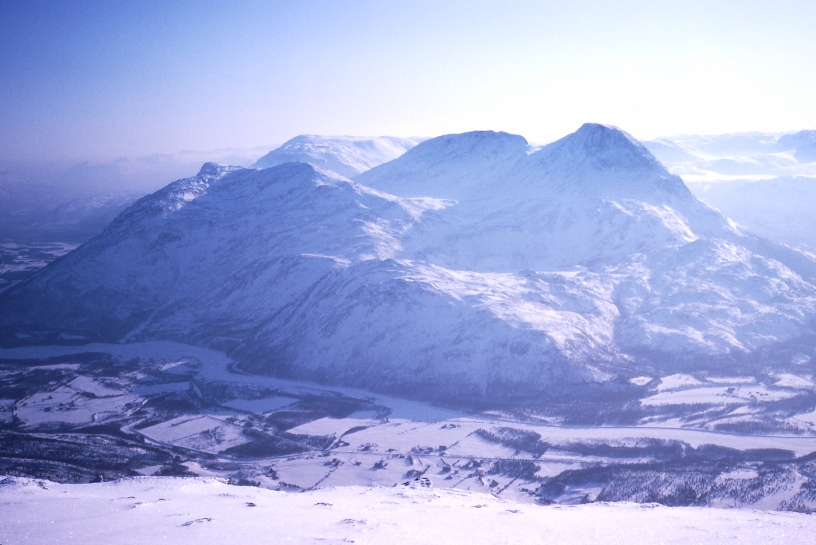 Reisadalen and Store Ste (1024) as seen from the summit of Jyppyrä.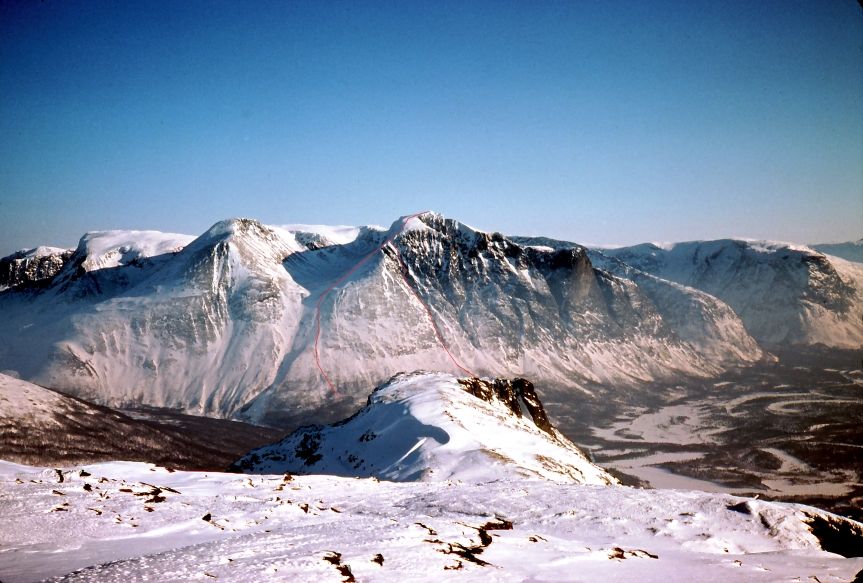 Røyelkampen (1240) as seen from the summit of Jyppyrä.






© Geir Jenssen 2007