Gråtinden (871), Tromsø, Norway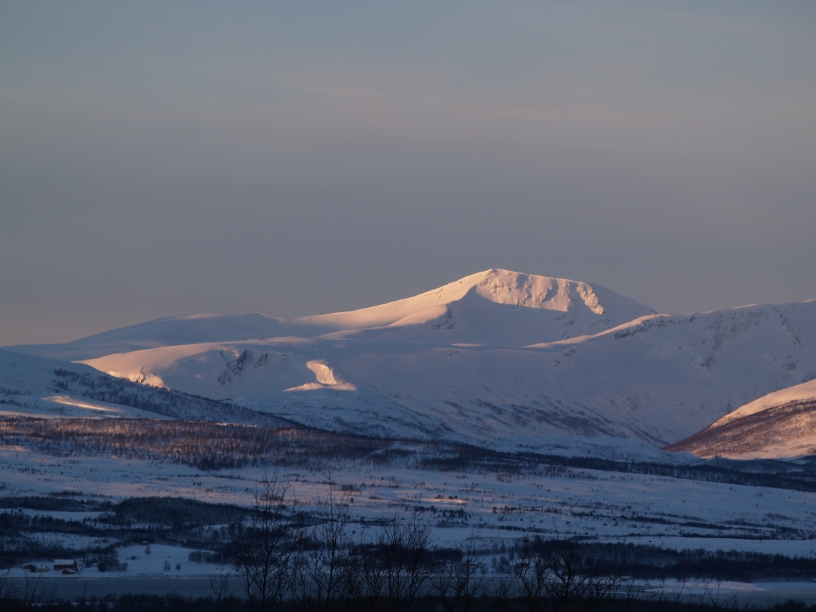 Gråtinden as seen from Tromsø.

Gråtinden is situated on the southern part of Kvaløya, to the West of Straumsbukta.

A brief route description of the East ridge route: Start from Kvitberg and follow the marked dirt road up to the TV tower at Kvitbergåsen (500 m).
Proceed northward towards Kvitbergfjellet (564) and the East ridge of Gråtinden. It is possible to ski up to 740 m, but the last section of the ridge is quite steep (
45-50°)

and often requires an ice axe and crampons.

Solo ascent 17. April 1998.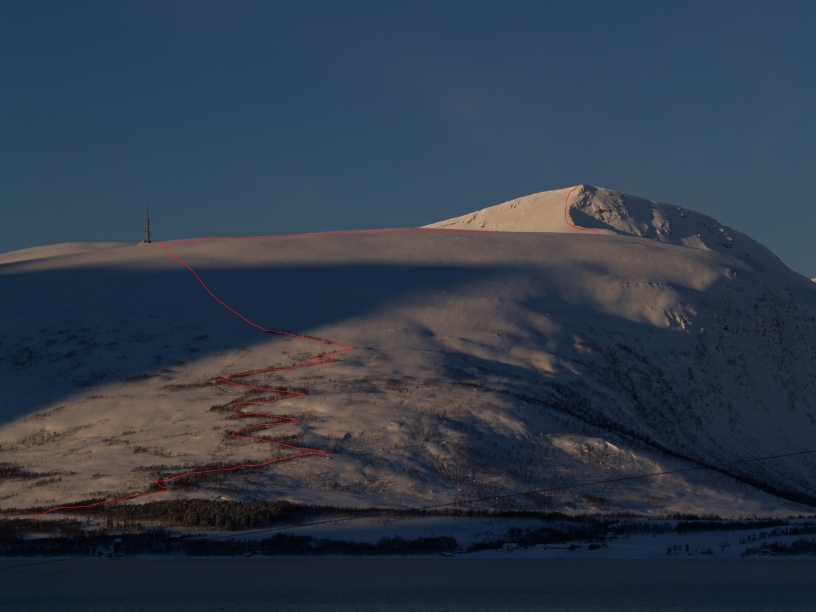 Kvitbergåsen and Gråtinden´s East ridge as seen from Straumsbukta, Kvaløya.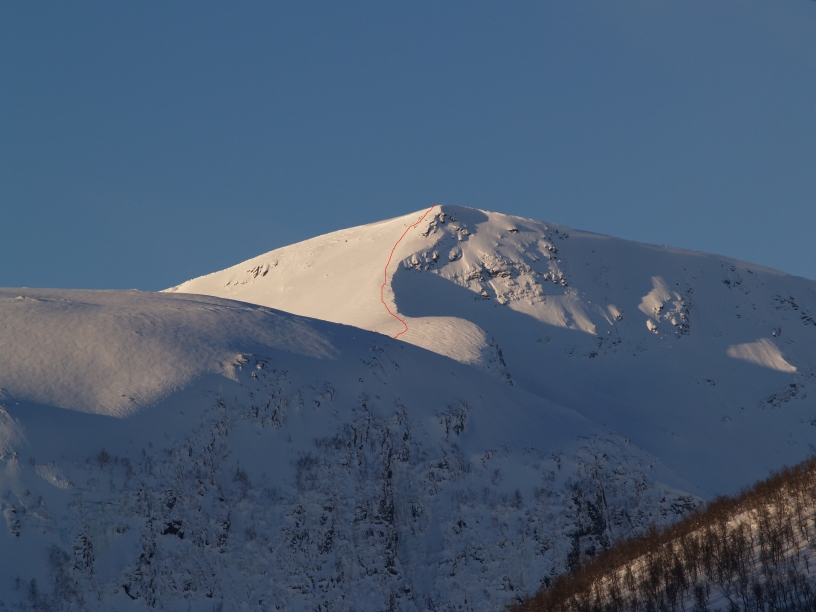 A telephoto of the East ridge.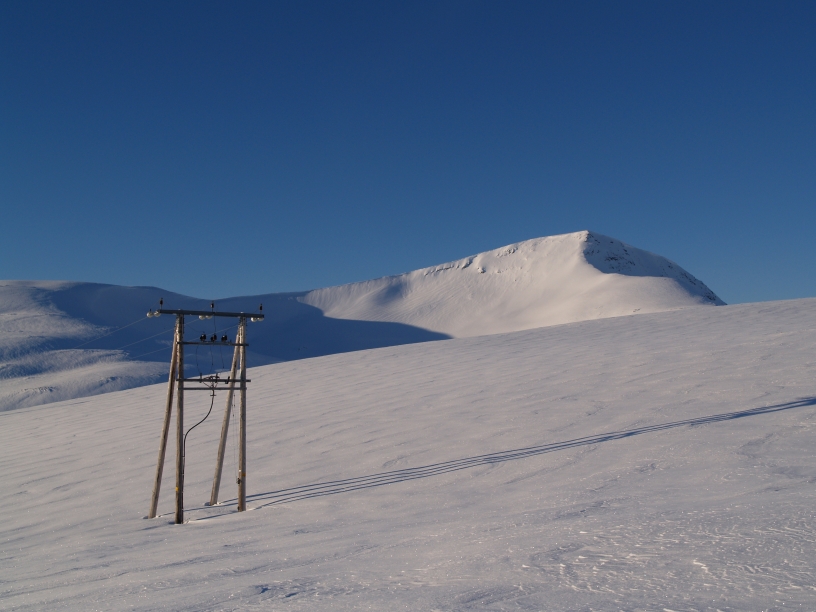 Gråtinden as seen from the TV tower at Kvitbergåsen. The South ridge to the left and the East ridge to the right.


A brief route description of the South ridge route: Start from Kvitberg and follow the marked dirt road up to the TV tower at Kvitbergåsen (500 m).
Follow the power cables westward down into Storelvskaret. Follow Storelvskaret up to Gråfjellet (707) and follow the South ridge to the summit.
The ridge is quite narrow. It is reccommended to climb it on foot.

Solo ascent 22. April 2004.
Gråtinden as seen from Storelvskaret.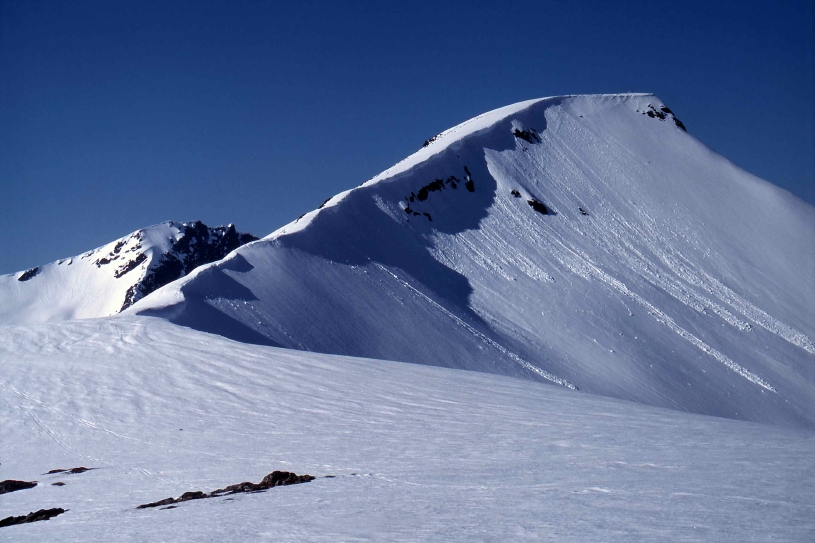 The South ridge as seen from Gråfjellet.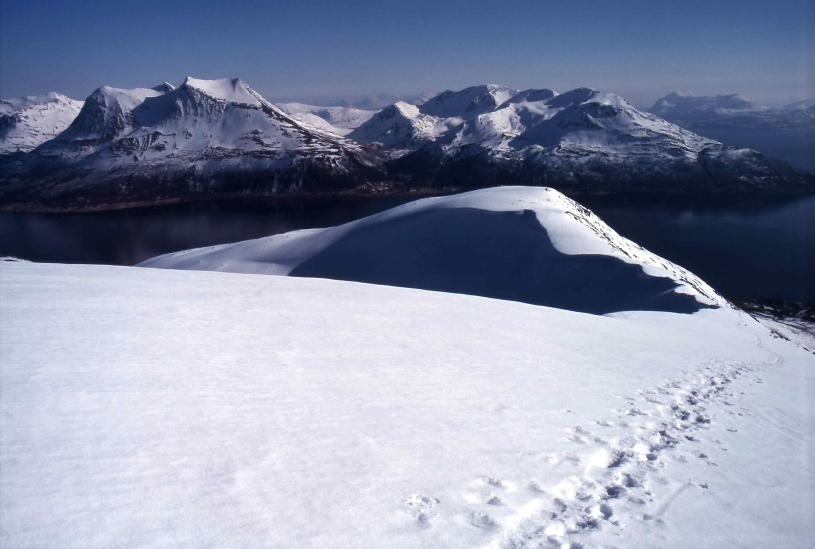 Looking down the South ridge towards Gråfjellet. Bentsjordtinden to the left.

© Geir Jenssen 2007