Buren (802), Kvaløya, Norway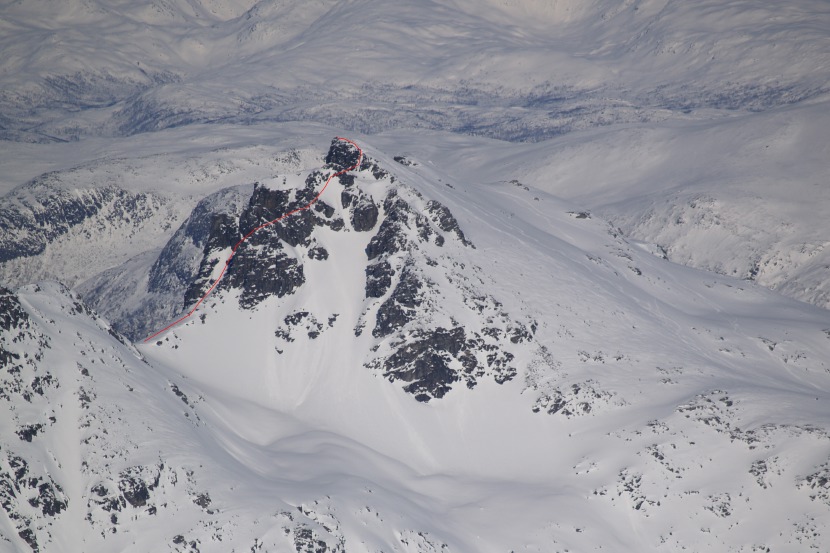 A telephoto of Buren´s South Face taken from Skitntinden (1042).
The West ridge was climbed together with Bjørn Arntzen and Karl-Otto Sandvik, 24. March 1979.
Easy, mixed climbing.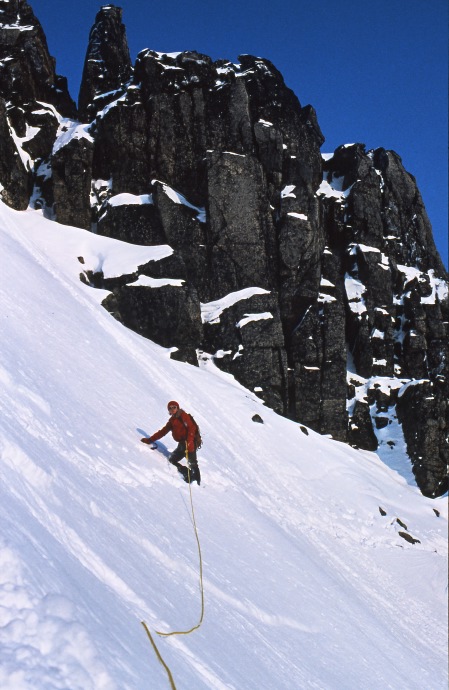 Karl-Otto Sandvik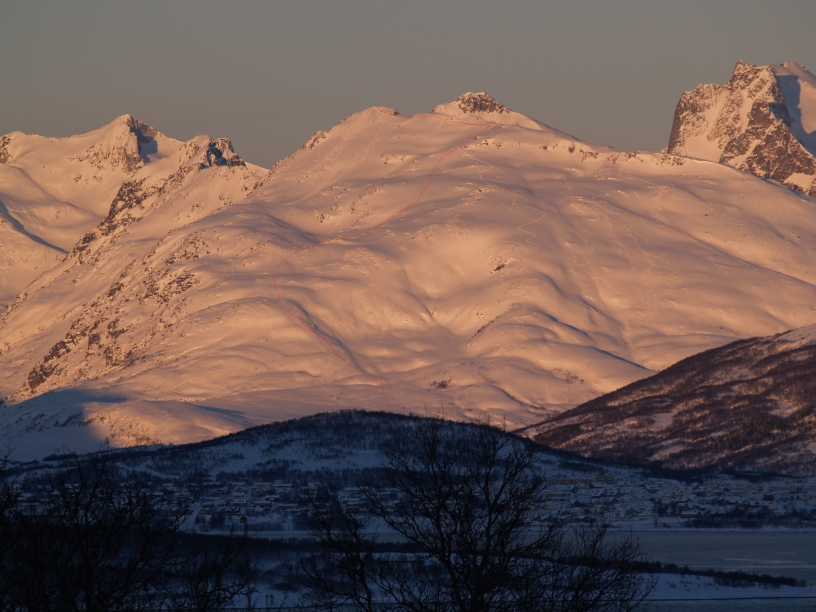 The South-East side of Buren has one of the most popular ski/snowboard routes in Tromsø.
Start from Susannajorda in Kaldfjorden. The descent from the summit is steeper than it looks like on this picture. See pictures below.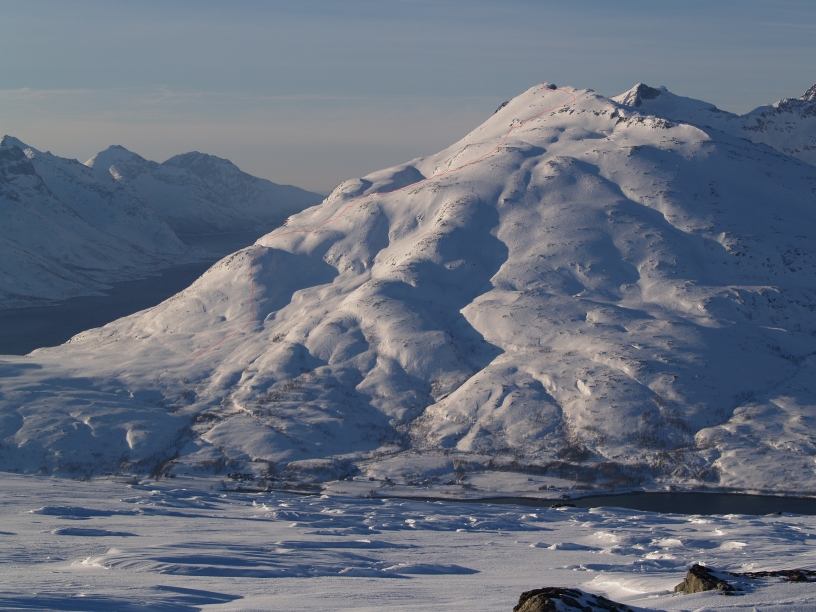 The South-East side of Buren as seen from Rødtinden.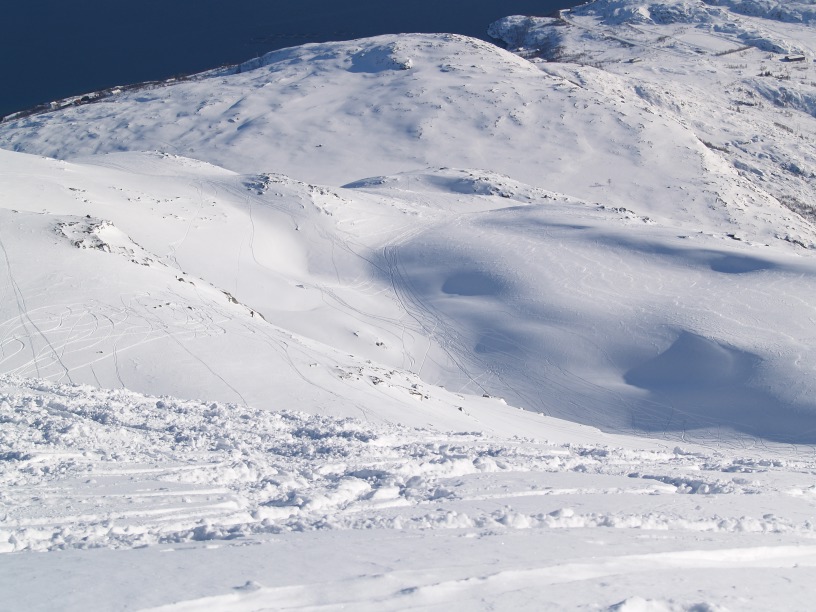 A view from the summit of Buren.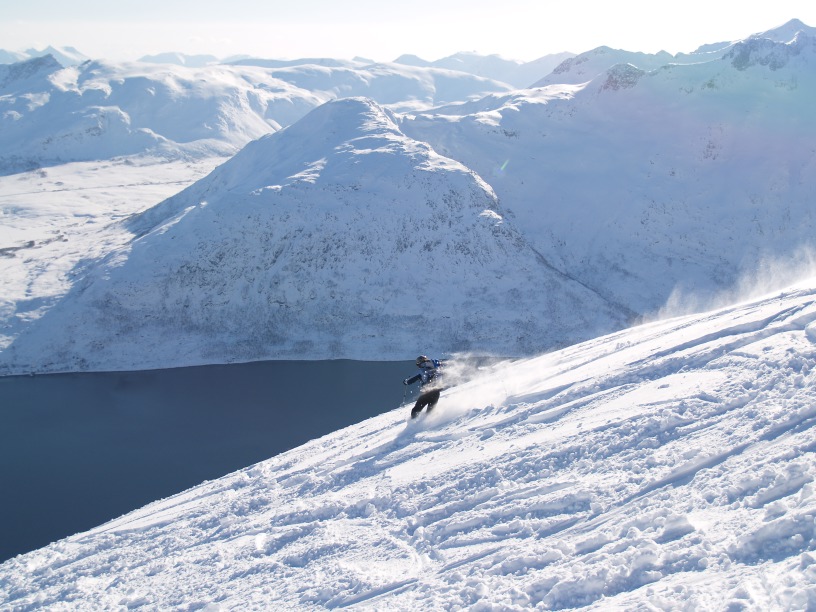 © Geir Jenssen 2006